Riyad Mahrez is the beautiful variable in Leicesters march towards history | Paul Doyle
|
Leicester Citys Riyad Mahrez, the PFA Player of the Year, was not convinced he would be cut out for the Premier League but he has led opponents the merriest of dances all season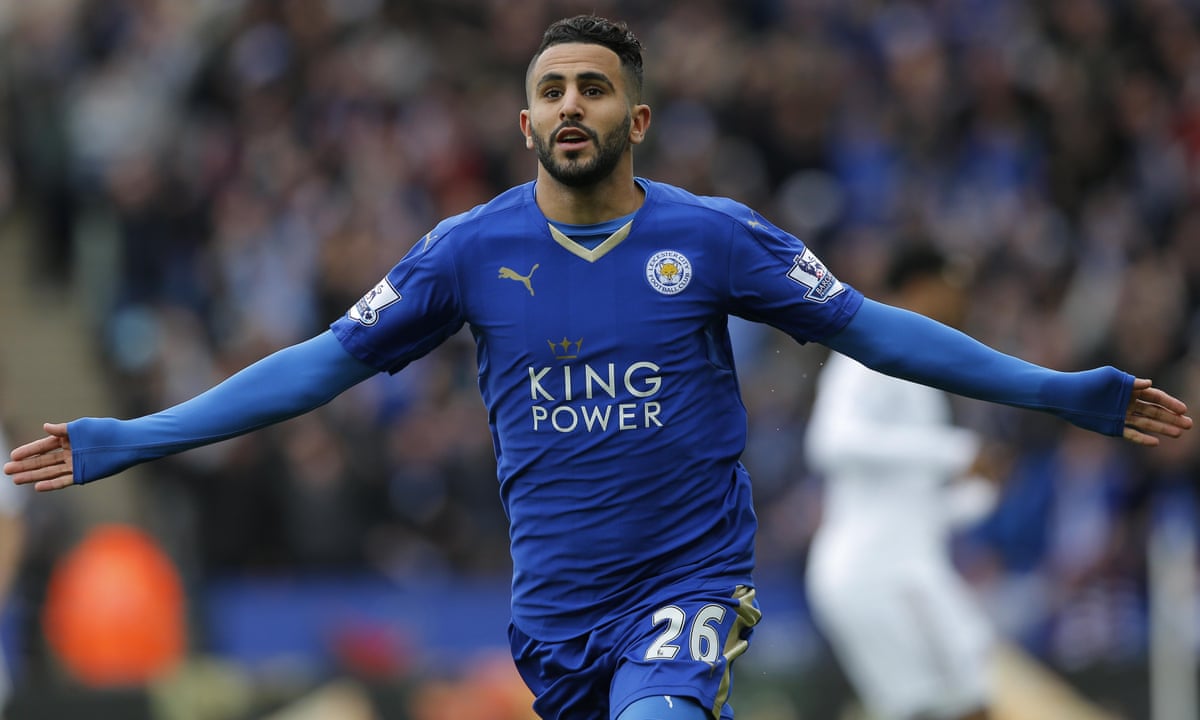 So the PFA has confirmed what we already knew: Riyad Mahrez deserves to be ranked alongside greats such as Roy Keane and Harrison Ford. Like the Irish midfielder who famously wrote as a child to every English club to ask for a trial except Manchester United because he thought he would not be good enough for them, or the jobbing American actor who nearly turned down the role of Han Solo in Star Wars because he feared it would not enable him to make ends meet, Mahrez was initially reluctant to join Leicester City because he figured, less than three years ago, that England was the one country where he could not succeed. How gloriously wrong he was.
Everybody was saying to me Riyad, England is not for you, it is too physical, too strong, Spanish football would suit you better … so I never thought I would play in England, Mahrez told the Guardian in September, explaining why, in late 2013, his first inclination was to shy away from a proposed move from the French second division side Le Havre to Leicester, who were then top of the Championship. Leicesters head of recruitment, Steve Walsh, met Mahrez repeatedly to help convince him he had the skill to survive and thrive in the English jungle and, following the best 450,000 that Leicester ever spent, the Algerian began building up to performances that made his PFA accolade inevitable.
Yes, inevitable, especially given the timing of the voting, which prevented the electorate from factoring in any late dwindling by Leicester. One could argue that Mahrez is not a supernatural marvel in the line of past Players of the Year such as Luis Surez or Cristiano Ronaldo and is the most likely recipient of the award to fade into ordinariness since, well, Eden Hazard, but what is not open for debate is that, from the moment he scored twice in Leicesters opening day victory over Sunderland, the Algerian has been the chief creator in English footballs most improbable title challenge since Sol Campbell ran for mayor of London.
Quique Snchez Flores seemed close to bang on but not quite when he said after a 1-0 home defeat by Claudio Ranieris team in March: What Claudio is doing is amazing: everyone knows how his team plays but no one can stop them. It is true that Leicester have become more regimented as the season has progressed but Mahrez, who scored the winning goal in that match against Watford with a lovely no-backlift curler from the edge of the area, has been the one player who has remained unpredictable. In France managers like to talk of special players who apporte la folie bring the madness and Mahrez is the beautiful variable in Leicesters system, the one who consistently does things no opponent can reasonably foresee.
Jamie Vardy has speed that is difficult to contain and NGolo Kant dynamism that no one can match but Mahrezs contribution relies much less on athletic gifts even if he, too, is very fast. Indeed, his effectiveness often seems a triumph over physical disadvantage because of the twig-like build that made friends counsel him against a career in England. Not that he is brittle he has delivered despite being the second-most fouled player in the league this season (after Wilfried Zaha). But his real power comes from sharpness of mind and slightness of foot, the ability to make opponents seem encumbered by superfluous brawn as he shimmies, darts or twists past them on either side, if you please like a waifish assassin, a goalbound glimmer man.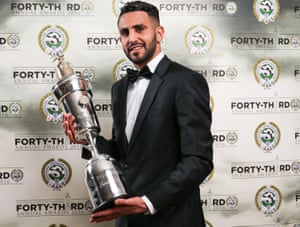 Read more: http://www.theguardian.com/football/blog/2016/apr/25/riyad-mahrez-leicester-premier-league-pfa-player-of-the-year