Leicesters Jamie Vardy awaits fate over comments at referee after red card
|
Leicester Citys Jamie Vardy can expect to learn on Monday or Tuesday whether he will be charged with misconduct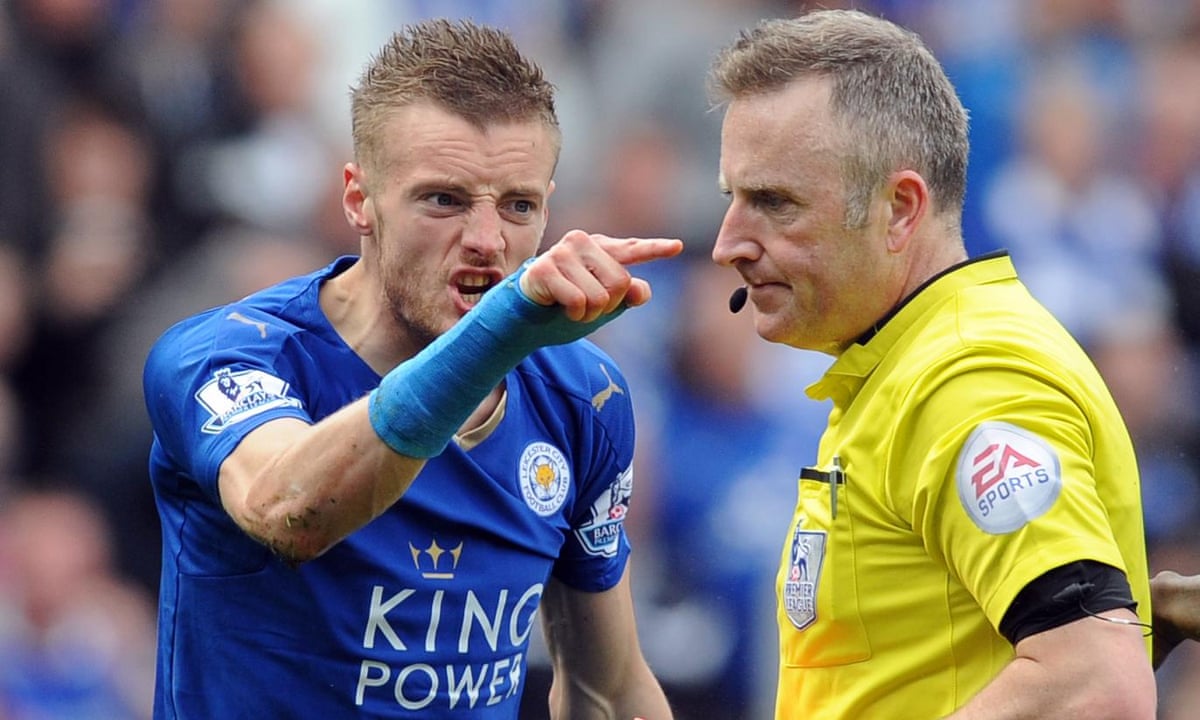 Jamie Vardy can expect to learn on Monday or Tuesday whether he will be charged with misconduct over his reaction to a red card for diving. The Football Association will receive Jon Mosss report on Monday and will scrutinise it before taking a decision.
Vardy was sent off by Moss in Leicesters 2-2 draw at home to West Ham United on Sunday and responded by directing an angry comment at the official. The FA is waiting to discover whether this has been mentioned by Moss in his report and will then establish whether there are grounds to charge the striker.
Any case would be examined by a three-person independent disciplinary commission, including with the use of video evidence. If charged and found guilty Vardy, whose alleged dive earned him a second yellow card, would be likely to have his one-game suspension extended by a match.
This follows the pattern set at the start of this month when Chelseas Diego Costa had his ban for a red card at Everton increased by one game for his reaction to the referees decision and reluctance to leave the pitch.
There would be no immediate rush for the FA to hear a case involving Vardy because he is banned for Leicesters game at home to Swansea on Sunday in any case.
The FA must also decide whether to charge West Hams Andy Carroll over remarks about the referee. The striker was judged to have fouled Jeff Schlupp to give away the stoppage-time penalty from which Leicester equalised.
I think it was a poor decision, Carroll said. I think hes trying to even it up and I think a lot of people have said that. I mean, it is a bad decision, it is bad decisions he has given all game. When we had our penalty, Wes Morgan said: He doesnt know what hes doing, hes been bad all game.
Read more: http://www.theguardian.com/football/2016/apr/18/leicester-jamie-vardy-referee-red-card-dive-fa