Dilma Rousseff: Brazilian congress votes to impeach president
|
Government concedes after lower house overwhelmingly backs move to remove Rousseff, who now faces vote in senate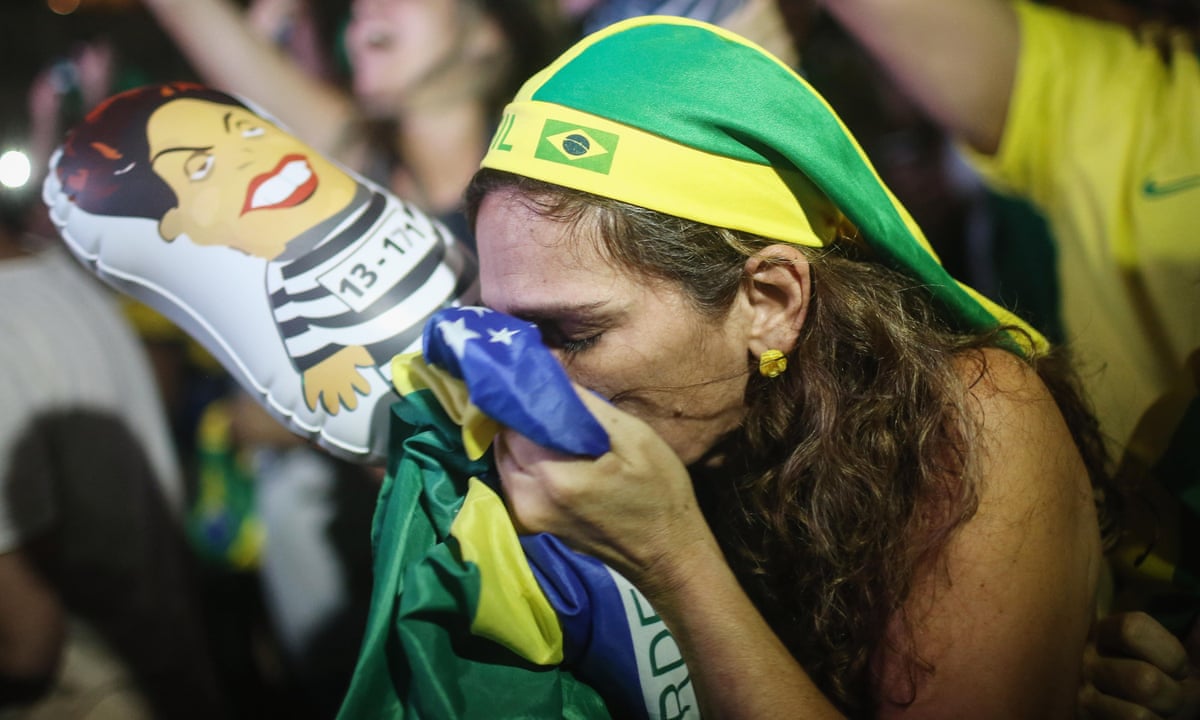 Brazilian president Dilma Rousseff suffered a crushing defeat on Sunday as a hostile and corruption-tainted congress voted to impeach her.
In a rowdy session of the lower house presided over by the presidents nemesis, house speaker Eduardo Cunha, voting ended late on Sunday evening with 367 of the 513 deputies backing impeachment comfortably beyond the two-thirds majority of 342 needed to advance the case to the upper house.
As the outcome became clear, Jose Guimares, the leader of the Workers party in the lower house, conceded defeat with more than 80 votes still to be counted. The fight is now in the courts, the street and the senate, he said.
As the crucial 342nd vote was cast for impeachment, the chamber erupted into cheers and Eu sou Brasileiro, the football chant that has become the anthem of the anti-government protest. Opposition cries of coup, coup,coup were drowned out. In the midst of the raucous scenes the most impassive figure in the chamber was the architect of the political demolition, Cunha.
Watched by tens of millions at home and in the streets, the vote which was announced deputy by deputy saw the conservative opposition comfortably secure its motion to remove the elected head of state less than halfway through her mandate. There were seven abstentions and two absences, and 137 deputies voted against the move.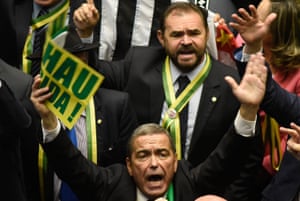 Read more: http://www.theguardian.com/world/2016/apr/18/dilma-rousseff-congress-impeach-brazilian-president